Bored? Me too!
I NEED THESE.
All of them. I don't think I can wake up tomorrow unless I can make oodles of baubles 'n bangles from beads.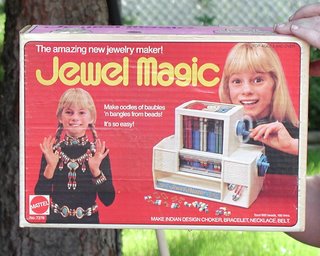 The seventies: when it was still okay to say Indian
* * * * * *
Pointless Real Estate Search of the Week
I'll never buy it, or even go to look at it, but just TRY to tell me this isn't the cutest house in the whole wide world.
Upside: it's $100,000!
Downside:
Michigan City
.
* * * * * *
I learned something about myself today, namely that I would rather get wet than carry a boring black umbrella. Make of that what you will.