A Guide to Family Movie Night
When you're poor, a fun thing to do is rent movies from the library. Library movies are free, and free is fabulous. But since the library doesn't have a huge movie-buying budget, almost all of their movies are on VHS, and most of them are from the 80's. That's okay though, because there's something wonderfully nostalgic about sharing movies from your childhood with your own children.
Or there would be, if those little brats didn't hate them so much. I pull out a tape and they wonder what they're being punished for. There is some whining and eye-rolling and muttering about "Blockbuster" and "cheapskates." I tell you, those kids wouldn't know quality entertainment if you duct-taped them to the couch, propped open their eyelids with toothpicks and forced them at knifepoint to watch it. Which I never have. (Hi, DCFS! Love ya!)
80's Movies I Love But My Kids Do Not
Dirty Dancing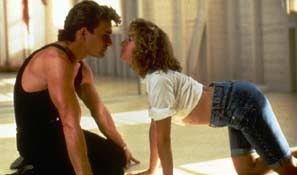 I Say:
A classic! Baby's relationship with her dad is touching and real; Patrick Swayze is saucy. Infinitely quotable.
My Kids Say:
They dance funny.
They'd Rather Watch:
Some crap with
Hillary Duff
, or
Finding Nemo
Willow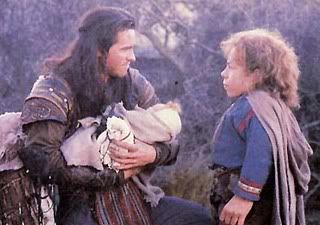 I Say:
Action! Adventure! Val Kilmer when he was still hot!
My Kids Say:
If I wanted midgets I'd watch
The Wizard of Oz.
They'd Rather Watch:
Paint dry
Ferris Bueller's Day Off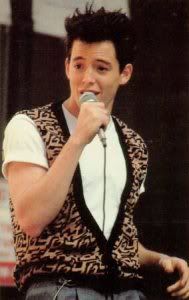 I Say:
The best day of hooky in film history.
My Kids Say:
Hey, look, it's Chicago! Can we go to bed now?
They'd Rather Watch:
Malcolm in the Middle
The Gods Must Be Crazy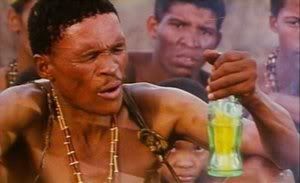 I Say:
A hilarious yet scathing commentary on society's disregard for natural resources and indigenous cultures.
They Say:
Whuh?
They'd Rather Watch:
Survivor
Uncle Buck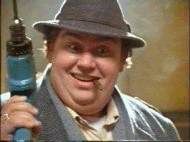 I Say:
John Candy = pure comic genius
They Say:
Is that the fat guy from
Tommy Boy
?
They'd Rather Watch:
Anything with Adam Sandler
Legend
I Say:
Young Tom Cruise! In a loincloth! Plus, unicorns.
They Say:
OH MY GOD THAT DEVIL IS THE SCARIEST THING I'VE EVER SEEN PLEASE MAKE IT GO AWAY
They'd Rather Watch:
Jerry Maguire
Sissies.
The Money Pit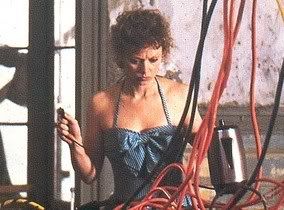 I Say:
One of my all time favorites. Every scene is hysterical.
They Say:
Oh boy, two people fixing up a house. How thrilling. Not.
They'd Rather Watch:
Extreme Home Makeover
with Ty Pennington
Hello Again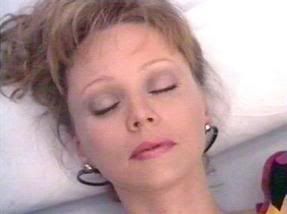 I Say:
Mana turee calla bee santee! Lucy! Gooooooldo, win
ja!
They Say:
Jesus, Mom, is this woman in every movie ever made?
They'd Rather Watch:
Dawn of the Dead
Ernest Goes to Camp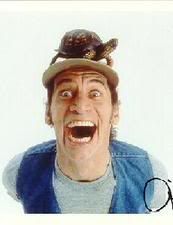 I Say:
Wow. This movie was a lot better when I was a kid.
They Say:
This is the most retarded movie ever.
I Say:
Seriously, I can't believe we used to love it so much.
They Say:
Maybe
you
were retarded.
I Say:
Shut up and help me find the remote.
[NOTE: Movies that successfully cross the generation gap include
Ghost, Ghostbusters, Bill & Ted's Excellent Adventure, Big, The Goonies, Back to the Future, Splash, Indiana Jones, The Princess Bride,
and
Girls Just Wanna Have Fun
. Shut up. That movie is GREAT.]
* * * * * *
Buy Me!
I need the 100 pack of
these
stickers, pronto. My neighbors must be taught a lesson.
(link via
Gapers Block
)
The Big Smoke Out Continues
Good: 9+ days without a cigarette
Bad: Still no sports car