a day early, a few dollars short.
This is my most excellent brother, B.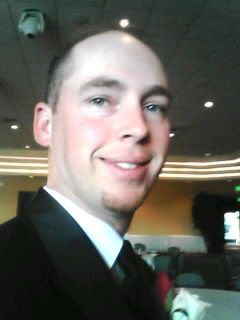 On Thursday, he got married.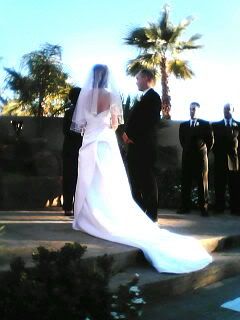 To Nicole. In Vegas.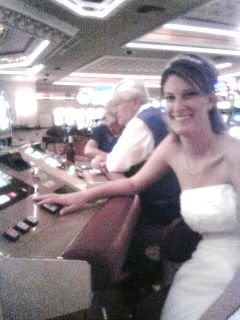 I am pleased to report that a good time was had by all. And by all, I mean me.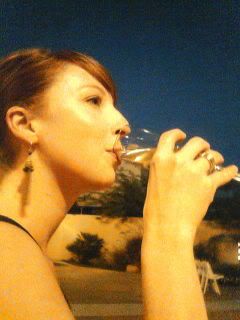 Take a looksee at the rest of the wedding/Vegas pics
here
.
* * * * *
Nothing says "I love you" like cheap costume jewelry. Memo to Crazy Michigan Guy: if you insist on stalking me, at least send something good.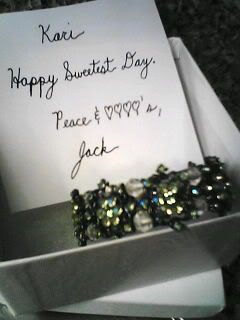 "Jade" "bracelet" retails for $2.99 at Family Dollar.
* * * * *
This is the last cigarette I smoked, 36 hours and 11 minutes ago. God, doesn't it look delicious?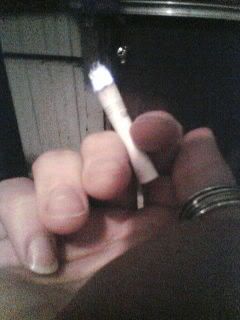 * * * * *
Confidential to Hunter: you are now officially older than dirt. Kisses! Call me!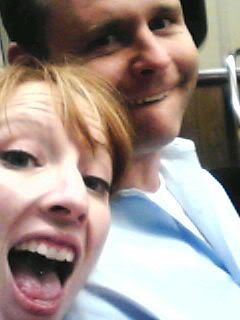 * * * * *
And last but not least...
Happy Birthday wishes to Office Eye Candy and Hot Married Boyfriend II
Dana
. Please report immediately for your spanking. Thank you.