Kindly Refrain From Boiling My Bunny
The kids were out rollerblading today when they found this carved into the side of the house next door: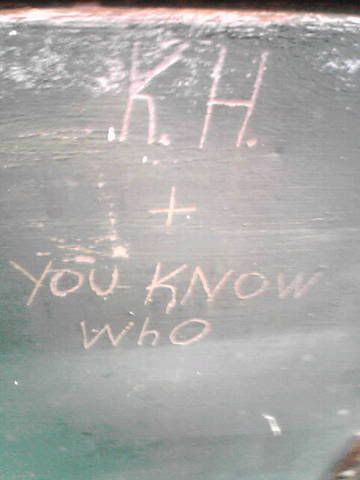 It faces right into my dining room, so of course I had a minor heart attack. Crazy Michigan Guy's idea of a romantic Valentine's gift, perhaps.
I dragged one of the cops outside for a closer look. He laughed and laughed. "Oh that's been there for like 10 years," he said. He looked at me all,
Get over yourself lady,
and went back upstairs to his TV. I felt a little foolish and a lot relieved.
This Public Service Announcment brought to you by Mace™: Just a spray a day keeps the crazies away!