My Crush On Vinny
The Original Hot Married Boyfriend™ is in town this week and we're meeting for drinks tonight. I'm telling you all right now: I love this man. Vince is sardonic and sarcastic and hilariously, unrelentingly pessimistic. I love that. He's a rabid Notre Dame fan and he looks more than a little like Joseph Fiennes. He's married to a great girl and they have one kid and another on the way. LOVE HIM. We worked together years and years ago and I had a massive crush on him. I confessed over French fries; he let me down in the nicest possible way. Now he lives in Kentucky and we've kept in touch with fairly regular phone calls that always start the same way: "Hiya sweetheart!" There's never been so much as a smooch between us, and never will there be. But Jesus Marie does that man know how to work a pair of blue jeans.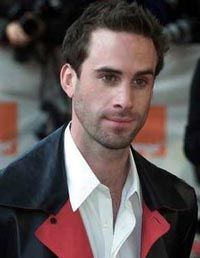 J.F. will play Original Hot Married Boyfriend in the movie
* * * * * *
8 Things I Don't Care About Today
• The White Sox
• Nick & Jessica's deeeevorce
• LiLo's
latest car crash
• Missing
Lost
and
Alias
tonight
• The new nickle
• My cat (who DIES the next time he pees on the floor)
• Everything in, on or around my desk
• Jennifer Aniston
* * * * * *
The Texas Lotto
You gotta
play to win
, y'all!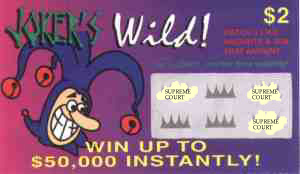 Harriet gets a job