Aaaaand ... three more new roommates.
Because apparently my house is now a zoo, or possibly an ark.
Wendi and her Wicked Annoying Cats (WAC) moved in on Saturday, God love em. We're sequestering the WAC in my bedroom until things settle down and we're sure no animals will be eating any other animals, especially those of the puppy persuasion. But The World's Evilest Cat Dewey remains firmly outside my bedroom door, hoping someone will fuck up and open the door wide enough for him to sneak in and take care of some bidness.
Wendi will be staying for an extended two-week slumber party, which, yay! The WAC are here through November, which, eh. Dec 1 may see those suckas at the animal shelter. MWAH HA HA HA.
You think I'm kidding.
So what with moving and kids and Halloween and non-housebroken puppies and an upcoming work trip to Philly and not hearing from the cute boy since Friday and my mom being sick and possibly needing someone to come home and play nurse ... well, it's quite likely that I'm the biggest bitch on the planet today. Too bad for the kids, who caught the brunt of it this morning when they were trying to wear shorts to school and losing their umbrellas and generally just being kidlike. Damn. Now, normally I would buy their forgiveness with candy, but you can see why that won't work today. I think instead I'll put their pictures up here and tell them they're famous.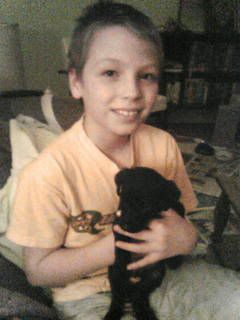 Dylan and Crazy Maizy before she went to her new home last night. Sniff.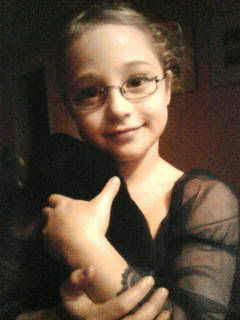 Vampire Livvy holding our baby Wilbur.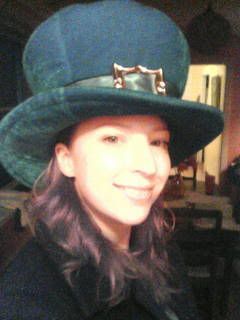 and also, tricks and treats, mom-style
At work, I'm doing a 90 second video for a client and the only audio is
this song.
Nice enough song, right? Listen to it 87 times a day for a week and then get back to me. Here, something to cleanse the aural palate.
The Best Sleater Kinney Song Evs
Hot Hot Heat
Eels "I Need Some Sleep"
And that's no lie, folks.