Still Sorry
If you haven't visited
sorryeverybody.com
, you need to get on that ASAP. There are people all over the world posting funny and sad and sweet and hopeful messages in the aftermath of our recent travesty/election. Sounds cheesy, I know, but these days I take the warm fuzzies wherever I can get 'em. And now, for your viewing pleasure, I present my contribution to the conversation: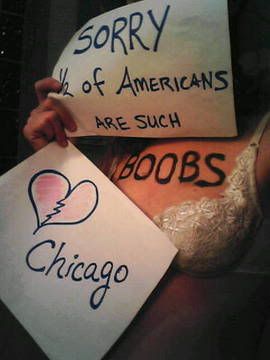 UPDATE! It has been posted. And there's now an international site called Apologies Accepted: the world's answer to Sorry Everybody. Vizzle that shizzle, yo.
Make one of your own! Everyone's doing it!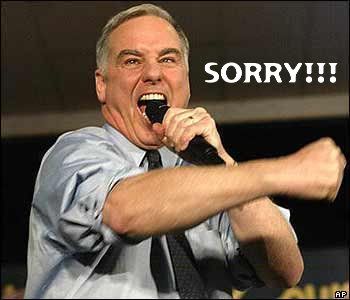 Caitlin Cary "Sorry"
One last post-election note. If you're feeling blue about that big-ass patch of red in the middle of your country, check out
this article
passed along by a Tequilaphile. It's a more in-depth look at who voted for whom. You still might not want to stray outside of any major cities, but at least you can get a better idea of where all the assholes are concentrated.
* * * * *
This photo has been talked about to death, I know.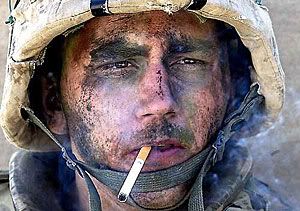 But
damn
do I love me some Marines. Keep your head down, Lance Cpl. James Miller. We need your fine ass to come home in one piece.
* * * * *
Apropos of nothing:
God, I'm such a
bitch.