Cat Scratch Fever
I am not a cat person. Which is unfortunate, as I own a cat. But while there's certainly no love lost between Dewey and me, I tolerate him, mainly because I know that some day, some way, that fat bastard will eventually die and I will be free.
But three months ago something horrible happened: Wendi's cats moved in.
You guys, I hate those cats with the blinding white hot intensity of a thousand suns. HATE. They live in my room - HATE. Cat litter all over the floor every day - HATE. Shedding on my comforter - HATE. Clawing up my fancy Egyptian cotton sheets - OH MY GOD HATE. All night long, they frolic and play, jumping on me, knocking things over, banging against closed doors, rattling the blinds, meowing their stupid heads off. Sometimes I give up and sleep on the couch. Many times I feel like weeping. Every morning I drag myself off to work with big, dark circles under my eyes. Always I fantasize about dropping them off at the pound, or maybe just tossing them out the back door. HATE, people. HATE.
Last Saturday, we got rid of one of those suckers. Oops, I meant to say, we "found him a loving new home." Whatever. I put up a rather creative ad on Craigslist, posted a
cute picture
, and he was gone the next day. HA HA! Take that, ya jackass! One down and one to go.
Or maybe two. Depending on how fast Dewey can run.
* * * * *
Dear Amy and Chris,
Still looking for a unique baby name? This one is available: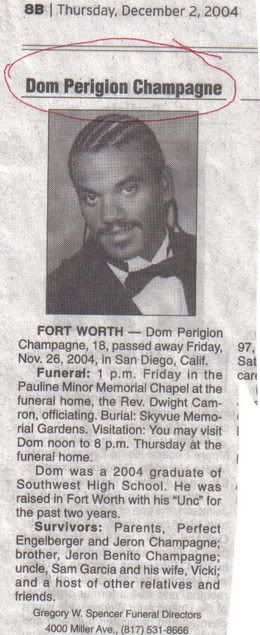 Just a suggestion.
Love,
Tequila Red
* * * * *

Asking CL Friends For Support/Advice - 32
------------------------------------------------------------------------
Reply to: anon-55104585@craigslist.org
Date: 2005-01-10, 11:57AM CST

Does anyone else suffer from TV addiction? If so, have you had success with recovery? I would really appreciate your advice and/or support.

I am not sure where to turn right now.
"Where to turn"? I would advise against ABC, but that's just me.
* * * * *
My company donated $100,000 to the tsunami relief effort. Hey, maybe they aren't such huge assholes after all. No, wait - they are. Nevermind.
* * * * *
Here are 2 cute songs by Ben Gibbard's old side project, All-Time Quarterback:
"Plans"
and
"Sock Hop"
And here is an adorable song sung by Ben Gibbard's girlfriend (and mine), Jenny Lewis:
"Glendora"
Download! Now! Heeah!