Apparently Poe Has Been Added to the 2nd Grade Reading List
Olivia made this in Art class: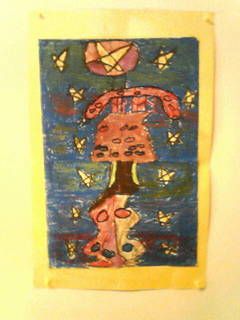 The title of it is "Exquisite Corpse." I swear I'm not making that up.
"Exquisite Corpse."
It's even spelled right. I don't know whether to be proud or scared.
"If You're Feeling Sinister,"
Belle & Sebastian
Deerhoof
"Gore in a Rut"
"OK With My Decay,"
Grandaddy