Cheap or Free Things To Do Tonight
1.
Navel-Gaze
Local band
Paper Tree
is doing an Elliott Smith tribute at the
Tonic Room
(via the always excellent
Gapers Block
). Starts at 10. Free.
Entertainment Potential:





2.
Throw a Hissyfit
There's a public meeting about the moronic Brown Line expansion plan at Lane Tech High School. Expect a fair amount of yelling, vague threats, and possibly a thrown chair or two. Starts at 7. Free.
Entertainment Potential:



3.
Rawk Out
Chicago band with big buzz
The Stranger
plays with two other random bands at the Bottom Lounge. $8, starts at 8.
Entertainment Potential:




4.
Give Someone One More Chance to Impress You, But Seriously, That's It
Dinner and a drink at Lennox Lounge with John Dynamite is confirmed for 7:30. Not free.
Entertainment Potential:



Elliott Smith Weighs In:
"No Confidence Man"
"Passing Feeling"
"See You Later"
* * * * * *
Yay! My birthday present to myself came today: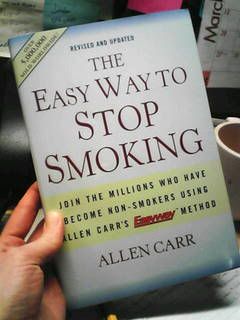 Yeah yeah, we'll see who's laughing when I live to be a hundred and thirty.