You Learn Something Every Other Day
Yesterday's Life Lessons in review:
• Sometimes a quiet night out with the chicas rocks the socks off a date.
• Your dirty little secrets are never as bad as you thought, THANK THE BABY JEEZUS.
• If I had to launder $105,000, I would buy
Pedro's House
with it. Sweet!
• Smoking an entire pack of cigarettes is not an activity I care to repeat.
•
That one guy
is an even bigger jag than I already thought, which, how is that even possible? The tooliest tool who ever tooled, I tell you.
• I am too old and rickety to stay out until 2AM on a school night.
• Scotland
has moved into
the #1 spot on The List Of Places I Need To Bring My Ass.
• You can know someone for 4 hours and feel like you've known them 30 years.
• BBC it ain't, but the new version of The Office did get some laughs last night. Whatever, snobs. Don't hate - APPRECIATE.
• If he breaks up with you over
that
, he wasn't worth dating in the first place.
• My birthday party is going to kick so much ass.
Today's Learning: Already Done
• Bloody Marys = Sweet Nectar of Life
• "Butt plug" is the right answer to any question.
• Stupid effing winter is NEVER GOING TO END.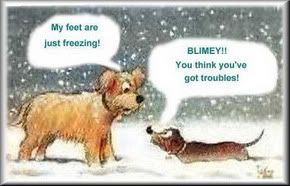 Thank the Sweet Sweet Lord It's Freitag
Ben Folds -
"Bitches Ain't Shit"
"A Stare Like Yours"
- The Thermals
"A New Friend"
- The Good Life
Ben Kweller -
"BK Baby"
"Hampers are Hideouts"
-Aneuretical
Modest Mouse -
"Broke"