Fashion Nonsense
In the past week I have:
• worn two different colored shoes to work
• worn my skirt inside out
• walked by an old woman on the street who was wearing the exact same outfit as me
Am considering permanent move to
nudist colony
. It's just easier.
Weekend Hot List: What, When, Where
It Band and
stone foxes
the
Futureheads
at the Metro tonight.
"Hounds of Love"
Wendi's goingaway party on Saturday night. My casa. Bring booze, friends, cameras, Kleenex.
Bad mama jamas
The Windy City Rollers
harvest bruises at the Congress Theater on Sunday. Go, pink-haired hairdresser from Big Hair!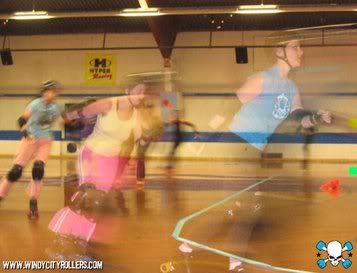 Multiple Little League games, Hamlin Park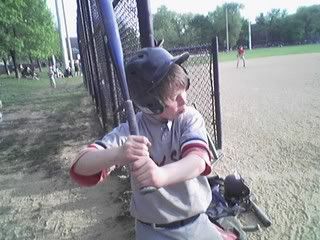 Dylan gets ready to knock one out onto Waveland