Girl On Girl
This show
is so incredibly awesome it makes me want to slap someone. No, I know. The WB. But trust me on this.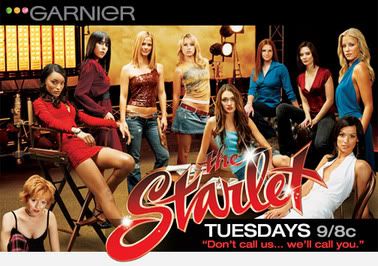 Last night they had to do a lesbian love scene (read: blatant ratings ploy) and all these chicks were like, "Oh my GAWD, I have to kiss a GIRL? But, like, my PARENTS are watching! I'll go to hell! By the way, I'm totally a virgin!"
Also, they had to lap dance a teddy bear. This one girl rolled around with it in her underwear and then cried a lot. I'm telling you, Best. Show. On. TV. The WB is running the first two episodes again on Thursday night. TiVo some shit.
Go Michelynne! You're homeless and spunky! Kick some pretty girl ass!