Disorder in the Court
Tomorrow at 9 AM, several members of the ill-fated
Party in the Park
will gather in a downtown Chicago courtroom to fight the unjust tickets we received for swilling a sixer of Old Style on hallowed Park District Property. Our main defense will be pointing out that there was a freakin' BEER STAND fifty feet from where we were sitting. Right there on little ole park district property. Imagine!
In the opinions of several local police officers, that should be enough to get out of the ticket. I know because every time I see a cop I ask. But it couldn't hurt to go in with a few good backup defenses. Like:
- Peer pressure; I do whatever Berek tells me to
- Brown paper bags actually held lunch, not beer
- Only pretending to sip from can to look cool in front of teenagers
- My daddy's an alkie
- Was actually alcohol-free near beer, cops can't read
- Homeless guy asked me to "hold this" while he took nap
- Beer an important part of my religion
- Too early for cocaine
- Shooting movie scene with Jennifer Aniston, cans were props
- Thai food kind of spicy
- Beer tapeworm
- Have done way more illegal stuff in this park before
- "Wow, Your Honor, you look just like the president on this FIFTY DOLLAR BILL"
- Mayor Daley is my cousin
- That lady cop obviously jealous
- Still waiting for
flask
to come in mail
- Cops should go after real criminals, like potheads
- But I'm Canadian!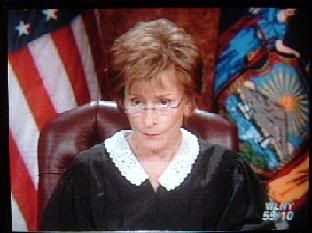 "Nice try, drunktards. Now pay up!"