7 Things To Do In Vegas
1.
Get Married
Invite 100 of your closest family and friends. Take them out and get them utterly hammered the night before the wedding. At the ceremony, accidentally knock over the unity candle and drop it - lit - between the altar and the wall. Dance a lot. Toss the bouquet AWAY from me. Lose patience with post-reception indecisiveness and pitch small, tasteful fit. Party til you pass out.
TIP: Everyone's hotter in Vegas.
Even if you're a 3 or 4 in the regular world you can be a 10 in Vegas! Just slip on something dressy, don some shades, and ingest copious amounts of alcohol. Boom! You're the foxiest person you know!
Exhibits A & B, looking fine
2.
Sweat
105 is a lot of degrees. To beat the heat, spend entire days of your vacation without stepping foot outdoors. Go see a
movie
. It's a good movie so you are not a loser for doing this, no matter what your friends say.
3.
Drink
Stick $20 in a slot at the bar and that "free" Coors Light only ends up costing $21 after tip. Also, if you do a shot of Jager and then run to the bathroom to puke, immediately return to the bar and order another drink. This is known as managing your liquor. (NOTE: wasn't me)
4.
Help Drunk People
Concert Josh & I are sitting on a bench in front of the Boardwalk. The drunkest dude in the world stumbles up and hands me his cell phone.
DRUNKARD: Can you tell my friends how to get here? I am
so wasted
and none of them are here yet!
ME: Um, okay. Hello?
GIRL ON PHONE: Hi.
ME: So ... where are you?
GIRL ON PHONE: California.
ME: Sorry, can't help you.
GIRL ON PHONE: Whatever. We're not even going to Vegas.
TIP: Nothing ever really closes in LV.
So even if the bar or club you want to go to
looks
closed, and even if the bouncers try to shoo your drunk ass away, try to talk them into letting you go inside anyway. CONVINCING ARGUMENT: "But are you suuuuuure you're closed? You can't be CLOSED, this is VEGAS!" Then hiccup, take off one shoe, and promptly poke yourself in the eye with it.
4.
Chit Chat
The minute you leave town, every single person you know will call just to say hi. Go ahead and take those calls, even if you don't have Nationwide Long Distance. "Roam" is just another way to spell "Roma," which is another name for Rome, which is in Italy, which is an excellent country. Plus, you won't see that bill for at least another month.
5.
Get a Nickname
I wish Josh's friends would have come up with something else though.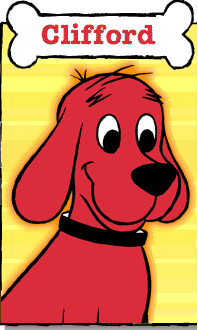 No girl wants to be referred to as the Big Red Dog, dummies.
TIP: All women in Vegas are hookers.
Everyone knows that prostitution is legal in Nevada. So it goes to follow that all women in Nevada are prostitutes. When you are in the casino, bar, club, or just out on the street in full daylight, always be ready with a "Hey baby, how much?" Any woman who looks offended or tries to kick you in the groinal area is clearly on her break. Try again later. EXTRA CREDIT: Ask a pair of less attractive girls if there is a 2-for-1 special today. BONUS POINTS: Do this in front of your girlfriend.
6.
Math
$15 cab ride to Stratosphere + (2 x $10 tower entrance fee) + (2 x $8
Big Shot
tickets) + $20 cab ride back to hotel ÷ 16 second ride = $4.36 per second of puke-inducing semi-fun
BUDGET VERSION: Cannonball into swimming pool. CLASSY BUDGET VERSION: Cannonball into Bellagio fountain.
TIP: Hotel rooms in Vegas are soundproof.
So feel free to engage in your favorite closed-door activities knowing no one can hear. And when you come out of the room and see the maid standing there with a big grin, it's probably just because she's a very friendly person. EXTRA CREDIT: When she asks if she can clean the room now, holler out a jaunty "Yep! We're done!" as you stroll away. OPTION B: Hang your head and burn with shame.
7.
Quit Smoking
Step 1. Smoke your ass off.
Step 2. Lose/drink all your money.
Step 3. Give away any remaining cigarettes when you get home.
Step 4. Hate everything for several days.
Repeat Step 4 as necessary.
Photos coming soon. Congratulations Paul & Mel!